I have been thinking a lot about steampunk stuff lately. I really want to make myself a few little trinkets but not sure where to start. Here are some photos I found for inspiration...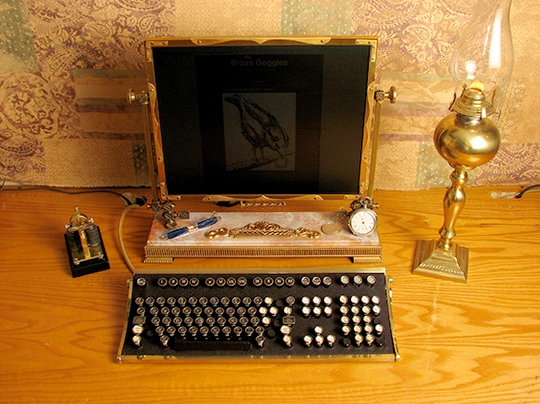 This photo comes up a lot when you search for steampunk, but I love it! I found it
here.
I thought these light switch covers were pretty cool, as well!
I found these
here...
I am allllll over this! I love owls, but steampunk owls?? Awesome!
I found this one and the one below at
this site.
Such a pretty ring!
So many awesome things to inspire me! Now to find the materials. I am sure I can find something in this house!
Ash